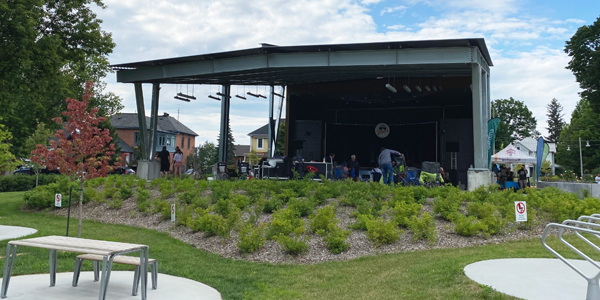 As part of this 25th edition of the Symposium, a brand new animation area is offered: the WeCook Symposium Square !
This new activity area is located in the Public Square, along Shefford Street, in the heart of the Symposium site.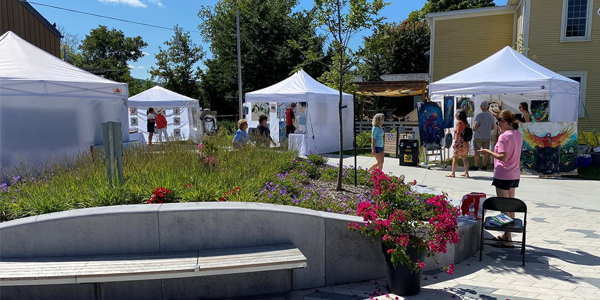 The WeCook Square will host the tents of the two symposium grant recipients, offered in partnership with WeCook.
Two visual artists were selected among all event participants for the quality of their artistic approach and the originality of their works.
Young (and old!) will be invited to participate in the creation of giant collective works on the WeCook Creative Wall. Markers, paint, aerosol, pastel and wooden pencils will be made available to budding artists.
The WeCook brigade will also be on site under a large green and white tent.
The WeCook Symposium Square also hosts the tourist information office as well as more than a dozen exhibiting artists.