Take advantage of your visit to the symposium to discover the architectural character of the St-John Cultural Centre.
Housed in a former Anglican church built in the late 19th century, the Cultural Centre has been completely restored and redesigned in recent years. It offers a 165-seat auditorium as well as various meeting and reception areas.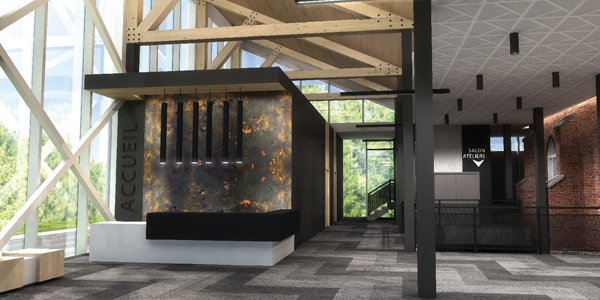 For the duration of the symposium, it will present a temporary exhibition featuring the various collective works made over the past 25 years by artists who participated in the event.
In addition, a multimedia presentation recounts in pictures the highlights of the first editions of the symposium.
And to mark the 25th anniversary of the event, during your visit of the Cultural Centre you can enjoy a musical background featuring the great successes of Québec's music of the last quarter of a century.