Bromont en art Symposium extends over nearly 3,000 feet on Shefford Street, from Galerie Marie Claude Tétreault to John Savage Park.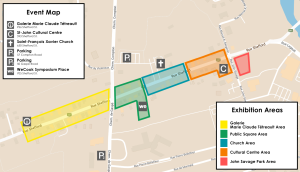 The site has been divided into five zones, each of which has a color and a name.
Soon, you will find here the lists of artists exhibiting in each area.